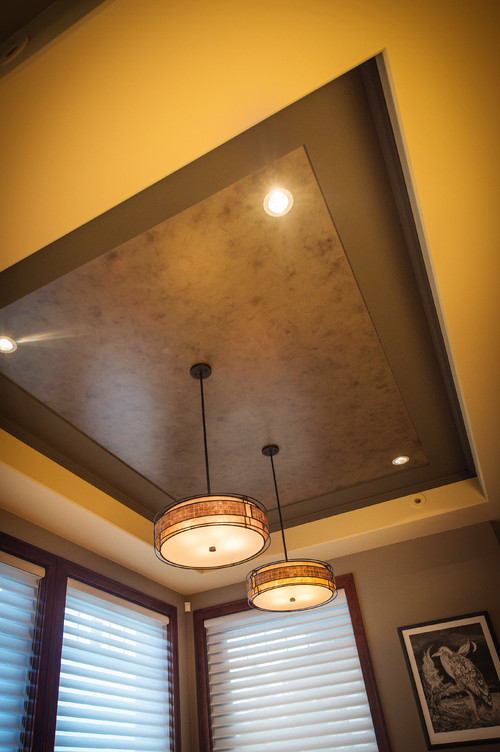 ---
Texturing your ceiling will greatly help you improve the appearance of your house interiors and the good news is that the modern age has opened up more methods in doing this. And one of the best ways to enhance your home's interior design is through ceiling texturing. So what ceiling texturing methods can you go for?
Knockdown: This method gives the appearance of small clouds all over the ceiling and is used on dry walls and depending on the overall color theme of the room's decoration; this finish can promote a relaxing atmosphere in addition to a spacious feeling. This works best for families who have growing children so as to promote a positive and calm atmosphere.
Sand Swirl: If you are looking to improve your property's market value in case you plan to sell it in the real estate market sometime in the future then utilizing the sand swirl ceiling texturing is the way to go. Sand swirl ceiling texturing basically is as the name implies, semi-circle brush strokes that intersect with other sand swirls. This works best if professionally done by painters in Vancouver.
Spanish Knife: This is only recommended if you are someone who wants to experiment with your ceiling's design or interior. This style appears as sharp and jagged lines that run across the whole ceiling and gives a feeling of adventure or anything that may suggest such a theme. Sub-tropical culture also comes to mind with such a ceiling texture.
The good thing is that there are a lot of painting contractors out there or home renovations professionals in Vancouver who can give you a variety of options when it comes to choosing a ceiling texture when it comes to your new home. It is just a matter of complimenting the design of the ceiling to the theme and atmosphere of your own home